Road Angel
At ICWI we salute safe driving, which is why for over 50 years we have been leading the way, rewarding female drivers throughout the region, with our Road Angel Policy designed just for you with special rates and benefits offered nowhere else. If you are not an ICWI Road Angel isn't it time you see what you're missing?
Here are some of our most popular Road Angel benefits:*
Benefits
– Up to 15% additional discount on Premiums
– FREE Accident Forgiveness
– FREE Uninsured Motorist coverage
– Up to 8 days of Alternative Transportation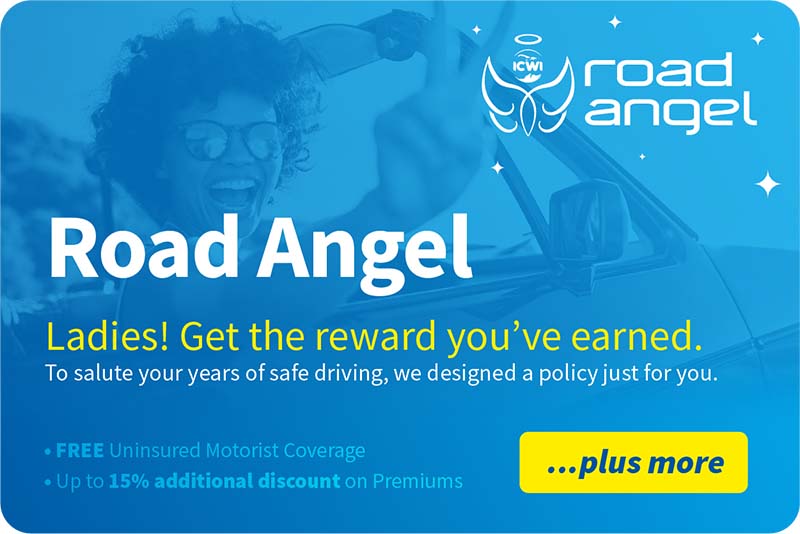 Loyalty Benefits
Afer 5 years with ICWI, you will enjoy the following benefits:
– Increase in Medical benefits by 100%
– Personal Effects payments increased up to 100%
– Manslaughter limits increased by 50%
– Personal Accident benefits increased by 50%
* Conditions Apply
Other terms and conditions apply as per ICWI's Policy & Motor Underwriting Guide.